What is Homeowners Insurance?
Homeowners insurance is a type of property insurance that will protect an individual's home from accidents that result in:
Interior Damage
Exterior Damage
Damage or loss of personal assets/belongings
Injuries to others while on the homeowner's property
It is required that all homeowners provide proof of insurance before a lender can issue the owner a mortgage. Once the insurance policy is written and the mortgage is issued, both payments will be combined into one monthly payment. Homeowners also have the option of paying the policy in full at the time it's written.
More information about Home
Insurance coverage
How much does a Homeowners Insurance policy cost?
The pricing of a homeowner's insurance policy largely depends on:
The year the home was built
The square footage of the home
How much it would cost to rebuild the home
Factors that will determine the home rebuilding cost:
Local construction costs
Type of materials used to build the home
Style of the home
Improvements made to the home (Such as a new pool, kitchen renovation, or an outdoor deck)
Additional options that will affect the cost of a policy:
The price of the deductible
How much coverage is applied to potential damages
Other coverages such as additional livings expenses, additional liability, and personal property
Common Homeowner Coverage Options
Dwelling – This term is used when referring to the actual structure of a home. Dwelling is taken into consideration when calculating how much it will cost to replace a home completely. When a policy is written, we run a replacement cost analysis to determine how much coverage is needed.
Other Structures – This refers to structures that are not permanently attached to the dwelling, such as:
Tool Sheds
Swimming Pools
A Deck in the Backyard
The coverage for other structures is usually 10% of your dwelling coverage but can be increased if needed.
Medical Coverage – This covers medical expenses for guests if they are injured on the homeowner's property, and in certain cases covers people who are injured off of the homeowner's property. It does not cover health care expenses for you or other members of your household.
Additional Living Expenses – If you are unable to live in your home due to a covered loss, your insurance policy will pay for your regular living expenses while the home is being repaired or rebuilt.
Personal Property – This covers belongings that are located in your home such as:
Furniture
Electronics
Clothing
Get an online today to see what discount you
might be eligible for home insurance.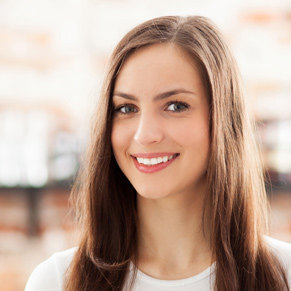 "Using 28 Insurance for getting the best rate on my home insurance was the best decision I've ever made. Their agents made the process so easy and they explained every step in the process. I would highly recommend them to anyone."
Karen Smith
Kingsburg, CA